Video Formats
Fast Video Cataloger supports mpg, mpeg2, mpeg4, avi, mov, qt, rt, wmv, flv, and all other major video clip formats out of the box. The program also has support for DirectShow codecs.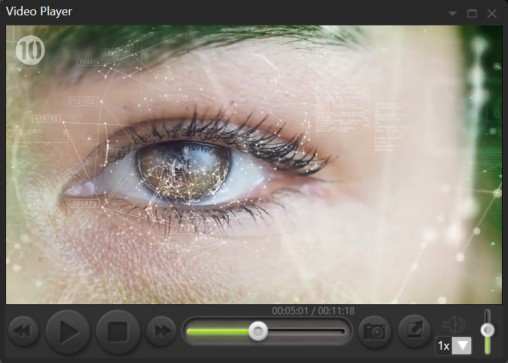 Video Scene Playlists
Create and save playlist from segments of different video clips in your library. Then play them like they were one single video file. Really useful to draft ideas and concepts without any need for video editing.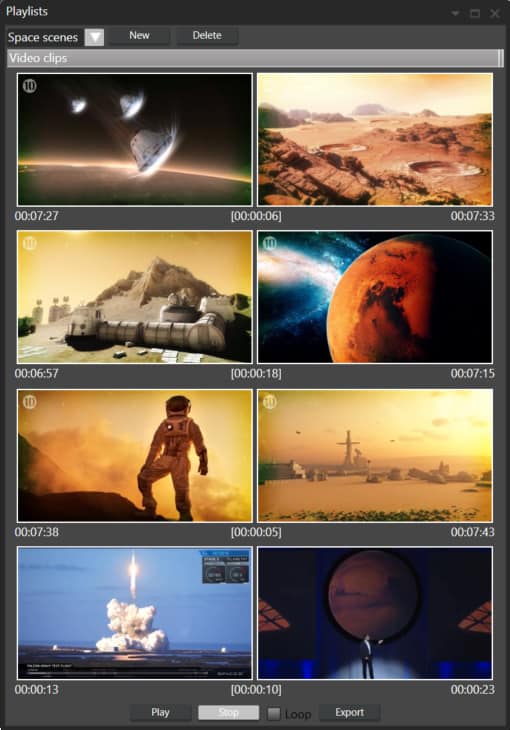 Instantly Find Scenes In Your Videos
Fast Video Cataloger automatically creates evenly spaced thumbnails for each clip to assist in searching through extensive collections of video clips on your PC in the fastest possible way. You can have all your videos organized without effort. We support video clips on your PC, External hard drives, USB sticks, DVDs, Dropbox. You can easily search, browse and get an overview of all your videos even if the devices with the video files are disconnected because you are on the road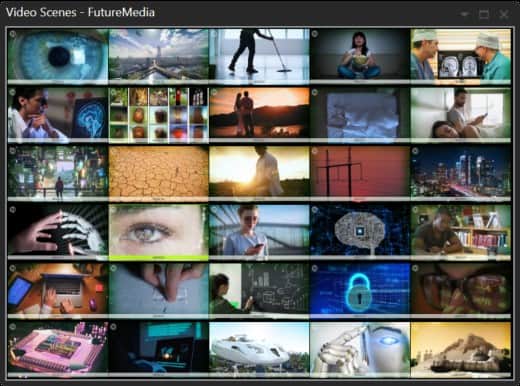 Scripting & Custom Workflows
Optimize your workflows with Fast Video Catalogers integrated C# scripting support. Create actions and shortcuts to integrate it with your other software or workflows as you need. The installer includes sample scripts and full documentation of the API.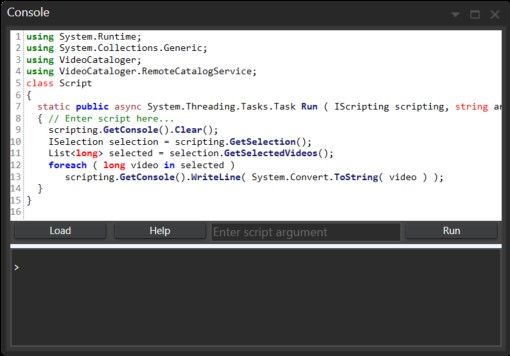 Catalog sharing
Share a catalog in a local network or the internet from the Share menu. You can easily go between working locally and sharing the same catalog. Start building your catalog locally and when you are ready, share it with your whole company.