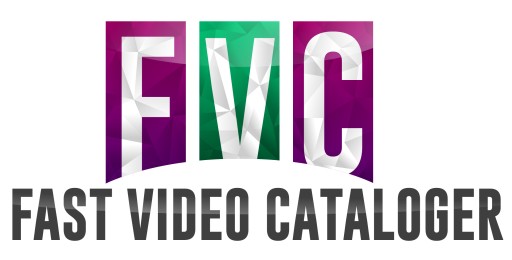 Version 8.6.4.0 – (11/11 – 2023)
No adware, No spyware, No Virus – Safe to download for 64-bit Windows PC –  Filesize: ~179 MB,
In continuous development since 2011

A must have tool for anyone working with large amounts of videos.
See for yourself how much time you will save when you have instant control of all your videos.

Fast video cataloger is safe to install
We do not bundle any adware with the installer and we always scan for viruses using more than 70 antivirus programs. View online virus total threat report

Version Highlights
New Fast Video Cataloger 8.5
We added a new mode for the video thumbnail where you can edit the text to each thumbnail next to it. Select this mode from the Start menu.
When moving the mouse over the thumbnail in the video catalogwindow, you scrub though the captured thumbnails for the video. Doubleclick to play from that time. This is not accessing the video file so it will still work with disconnected videos.
When hovering over a thumbnail you now get a button to add a thumbnail in between that thumbnail and the previous/next. This should help you to quickly add more thumbnails where it makes sense.
New Fast Video Cataloger 8.4
Video Keywords can now have Parent keywords.
New type of presentation of scene searches
Improvement of the video file manager
New Fast Video Cataloger 8.3
Complete update of the file organizer
SmartBins helps you organize videos automatically into bins from a set search query
Extended properties improvements (XMP video data)
New Fast Video Cataloger 8.2
Start with cmd line arguments
Controll running program with cmd line arguments
Filter extended properties
New Fast Video Cataloger 8.1
General performance improvements
New zoom to fit mode to let you switch without scrolling thumbnails.
Exclude keywords in video search
Improvements to bin management, drag multiple videos between bins
Improvements to the keyword manager
c# scripts updated and reviewed and now each have their own vs project.
New in Fast Video Cataloger 8
Super stable video indexing
Integrated web browser to download video files straight into the catalog
Better scripting editor and extended C# scripting interface
XMP metadata extraction
Auto keywords – assign keywords from paths
Export playlists to video editors
New Fast Video Cataloger 7
Share a catalog in a local network from the new share menu
Share a catalog over the internet from the new share menu
Improvements to user interface
New Fast Video Cataloger 6.33
Search has been extended so that you can now exclude videos matching keywords.
Search on actor bio and links
Improvements to the video player
New in the 6.31 version
Fast video cataloger can play videos over a web server.
Script execution can be asynchronous
New in the 6.3x version
Fast video cataloger can now write meta-data to the metadata section of a video file. This allows keywording you set from inside fast video cataloger to be searchable from Windows.
We have added the option to write a sidecar .nfo file. nfo files are in the Kodi format and allow metadata from Fast video cataloger to be used by other software easier than before
Both of these new optional features are disabled by default, turn them on from the preferences.
New in the 6.1x version
Add your own extended properties to thumbnails, for example, a description.
Create virtual video playlists. A virtual video playlist is a combination of segments from videos in your catalog. This feature has been requested as a way to quickly create drafts for video editing. But I am sure you can find it useful for other reasons as well. We also added API support for it if you are writing scripts.
New in the 6.0x version
We have redone the user interface to make it easier to get started for new users and more efficient for experienced users. We kept all the advanced features from the previous version so you can still save layouts over one or several computer screens.
We have added a general "Search All" functionality for quick searches.
We now automatically extract metadata from the video file, like how its compressed, video dimension, and so on. Metadata is stored as extended video properties and can be enabled / disabled from the preferences.
You can now reassign shortcuts to your liking.
New in the 5.2x version
Added new "Preview" windows for companion images. The preview window shows the currently selected companion image. Move the image with the mouse and zoom with the mouse wheel.
Added new "Companion image browser" windows for companion images. In the companion image browser, you can view all companion images for a video and manage them easier.
Extended script interface. Support for refreshing UI on-demand and to index videos
Added more video scripting examples and extended the documentation
New in the 5.0x version
64 bit, i.e. allow for higher resolution videos and thumbnails.
Improved performance.
Scripting support.
Improved search.
Custom extended video properties.
New keyword manager and keyword colors.
New in the 4.3 version
Improvements to the integrated video player.
Integrated video player now supports MadVR (To improve video quality).
New in the 4.2 version
Improvements to the search engine, its faster, much more powerful, and queries can be saved and reused later.
Keywording and layouts have been simplified and are easier to use.
Documentation update and hopefully easier to follow.
New in the 4.12 version
Improvements to the indexing engine. If you had a problem indexing some videos with the previous version please try it again with this update.
New functionality to export to CSV files.
New functionality to save a video as a jpeg contact sheet image.
New functionality to import actors based on a folder structure.
Tweaks to the user interface to make more space for video content, most notable here is that the title bar of the program is gone.
Preparation for Windows 10 anniversary update.