Fast Video Cataloger 2 is launching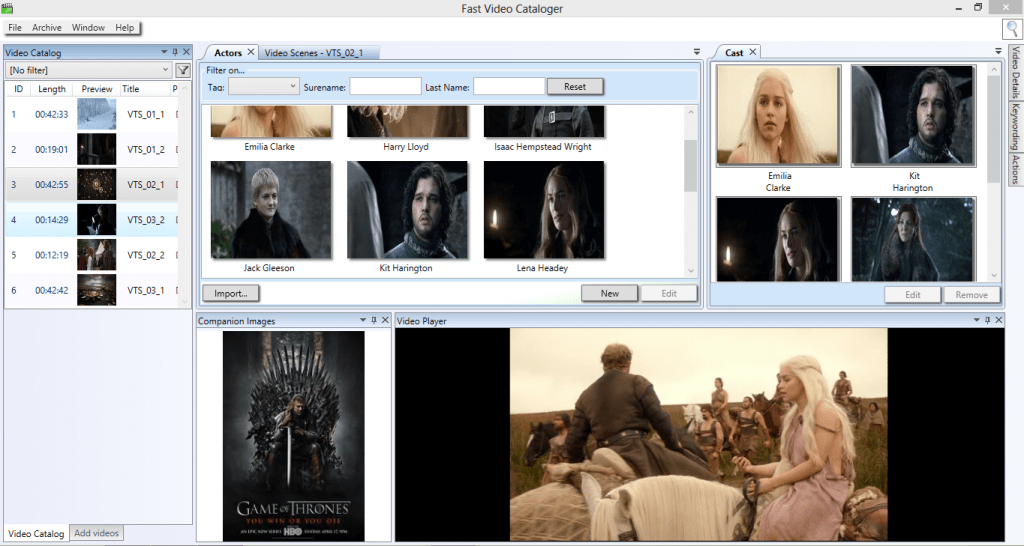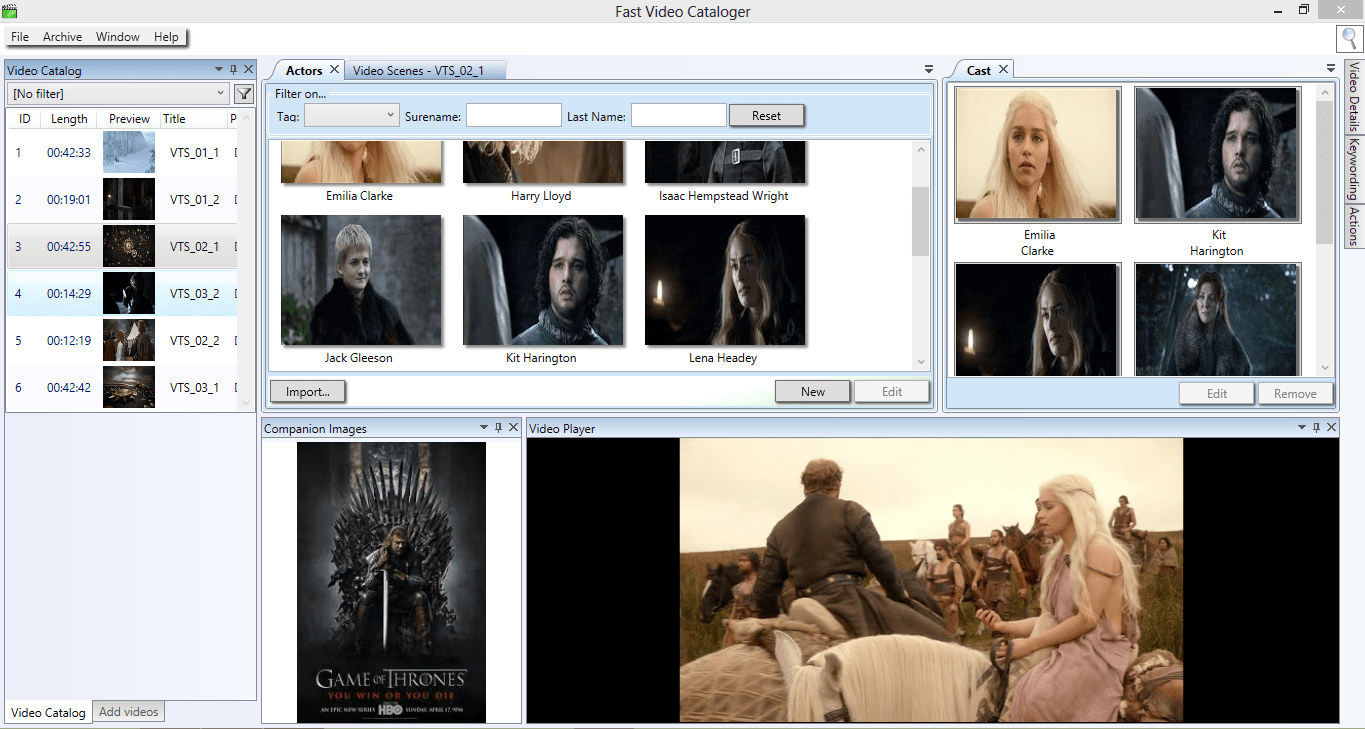 The new and improved Fast Video Cataloger 2 is here, it is your control centre for all video related tasks. Fast Video Cataloger 2 is a video clip management software for Windows designed to handle thousands of files without using servers or cloud computing. The program extracts a series of evenly-spaced thumbnail images representing the scenes in each video. This enables a visual navigation on video scenes inside complete clips in seconds instead of watching the duration of clips. Each video thumbnail doubles as a playable bookmark for that scene and can be enriched with keywords for filtering and searching. Due to the module based interface multiple screen workflows is set up with ease. We have tightened the integration to Windows and enabled drag n drop from other programs, renaming and reorganizing of video files on disks from within Fast Video Cataloger
Video as an information medium is entering new areas like corporate information, communication, education, etc. due to low production costs and increased video know how. Information kept on video require fast and effortless browsing and finding of that information and this becomes a problem when the number of videos is too large. Fast Video Cataloger 2 is a tool for PC users in any profession forced to handle video clips.
Fast Video Cataloger 2 works on Windows 8/Windows 7/Vista/XP with .NET framework. A single-user license costs $197(US). Multi-user discounts are available. Fast Video Cataloger 2 is free to download and try at https://videocataloger.com/download.