Work Faster With Video Editing And Production on PC
Get Your Video Files Organized By Downloading Fast Video Cataloger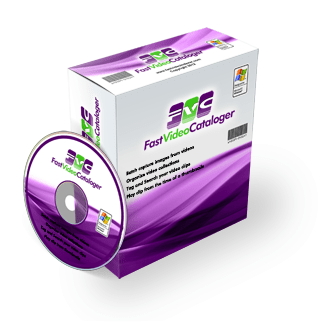 Version 8.3.0.2 – (11/6 – 2022) available for download. No adware, No spyware, Free fully-functional trial.
Safe to download for Windows PC
Continuously updated since 2011.
Search Videos
Get instant searchable access to all your video files. Quickly find the right scene making your video work quicker. Videos are presented with a thumbnail timeline overview of the entire video file.
Catalog Videos
Catalog all your videos in no time at all. Fast Video Cataloger automatically scans your video files and order them in your offline and personal video file catalog. Each video is presented with a thumbnail timeline overview to let you instantly see the content of the entire video and start playback at the right moment. All major video file formats are supported.
Tag Videos
Assign keywords to videos or specific scenes. Then search videos based on keywords as well as a combination of other metadata. If you are missing some metadata type you can add your own.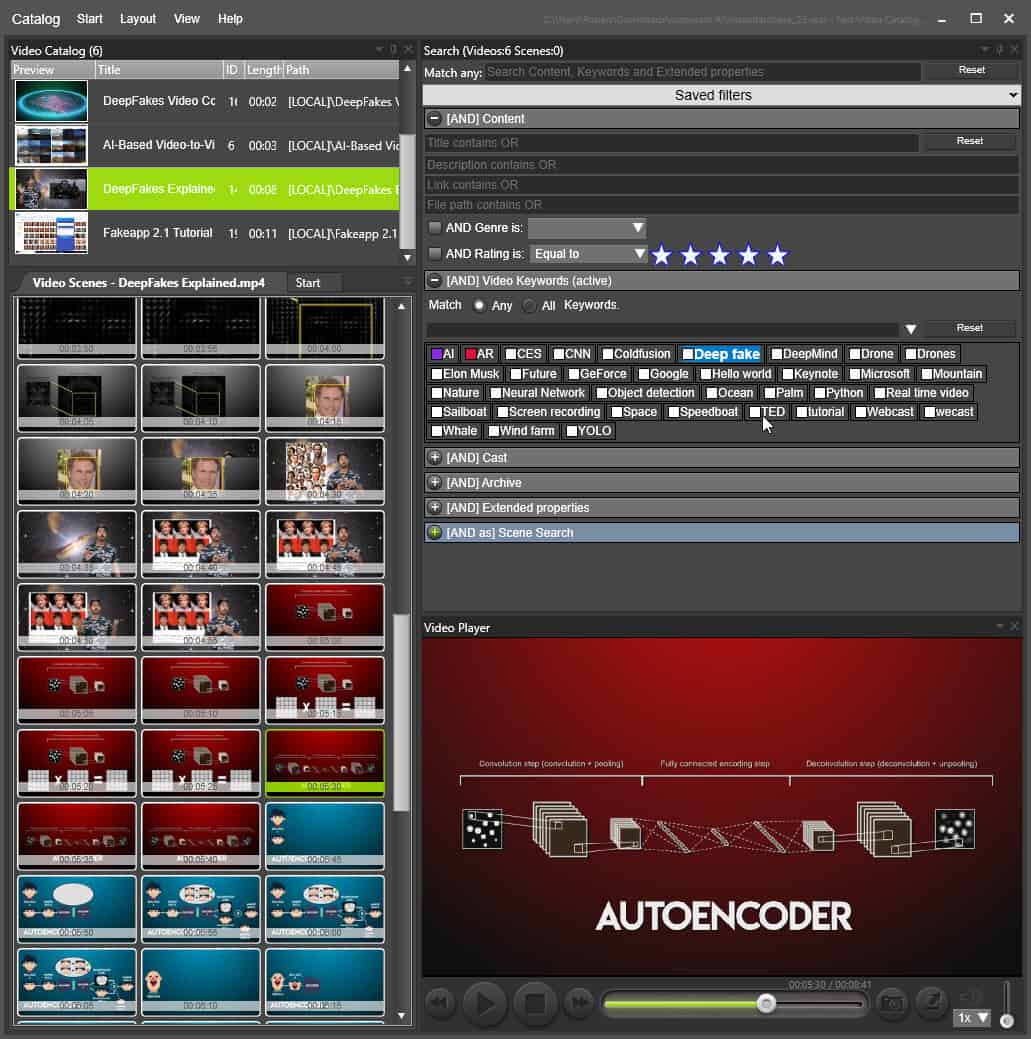 A video clip Browser
Search, browse, find and play all your video files fast and easy. Fast Video cataloger is the fastest local video content management system available for Windows PC. Don't take our words for it, test our video software on your own video files. You can download the fully functional program for free.
Video thumbnails
Fast video cataloger extract thumbnails from your videos to give you an instant overview of the entire video. Quickly step through all your videos and play videos straight from the point in time of a thumbnail.
Video Search
You can assign tags to videos or to individual video thumbnails and then search quickly across your entire video collection to find what you are looking for or just to discover lost moments.
What Fast Video Cataloger users are saying
1000+ videos
Fast video cataloger has been tuned for large video collection. It will easily handle collections of thousands of videos.
Video format support
Fast video cataloger natively supports all common video formats like mpg, mpeg2, mpeg4, avi, mov, qt, rt, wmv, flv and many more. It also has support for any directshow based video format makes it work with just about all other major video clip formats.
Scripting & Custom workflows
Optimize your workflows with Fast Video Catalogers integrated C# scripting support. Create actions and shortcuts to integrate it with your other software or workflows as you need. The installer includes sample scripts and full documentation of the API, you can also access the samples from our github sample repository.