Tesla Dash Cam Video Browser
Download the best dash cam video software to view your Tesla Dash Cam and Sentry mode videos
Fast Video Cataloger is a professional Windows video software for organizing digital video files and to quickly get an overview of large numbers of video files.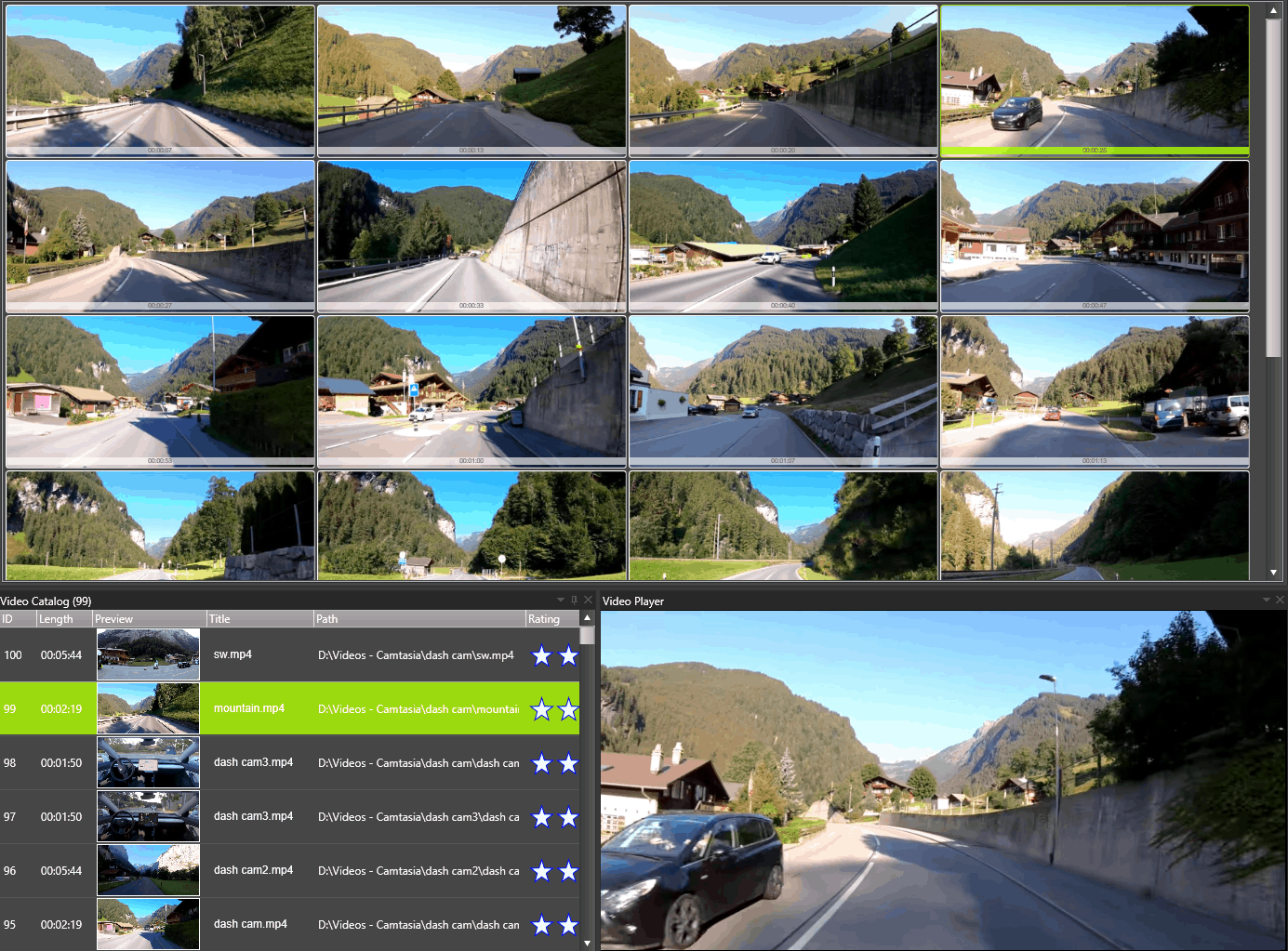 1000+ videos
Having thousands of videos in a catalog is common now and we have tuned our software for large video collection. It will easily handle collections of thousands of videos. You can save years of Dash Cam footage and find everything from it fast and easy.
Tesla Video format support
We promise a smooth setup and part of this is that Fast video cataloger supports the video format Tesla Dash Cam use. It also supports all common video formats like mpg, mpeg2, mpeg4, avi, mov, qt, rt, wmv, flv and many more. It basically works with just about all major video clip formats.
Fast, secure and safe
Fast video cataloger is a safe, quick, and easy way to organize your video clips. In other words, we help you save time. In addition to this, we make sure that your videos are secure on your own PC. For instance, you never have to upload your videos to the cloud and we enable password protection on your files. We might be the world's safest clip browser for Tesla DashCam recordings.
Search and find
By assigning tags to videos and to individual video thumbnails you may quickly find what you are looking for in all your videos. In other words, the search functionality works across your entire video collection, regardless of where you store the videos. Some people are surprised by the interesting moments they discover when using a powerful video management system.

Enjoy your DashCam and Sentry videos
Browse and play your video files recorded from Tesla Dashcam and Sentry mode using the fastest and safest video management system available for Windows. With Fast Video Cataloger you get structure to all your video files on your PC.
Video thumbnails
Fast video cataloger extract thumbnails from your videos to give you an instant overview of all your videos. Most importantly this lets you speed-step through all your videos and play videos straight from the interesting moments.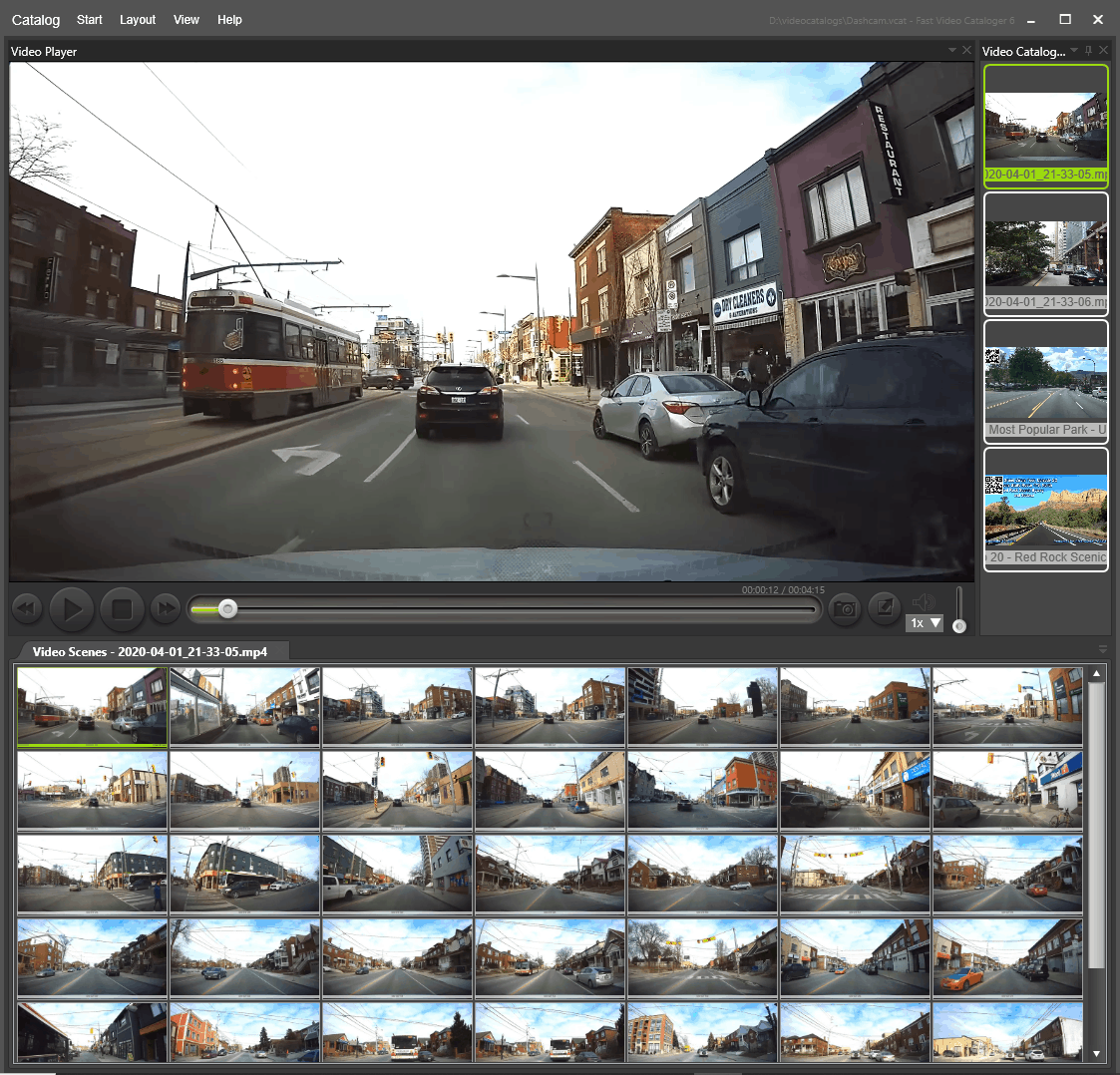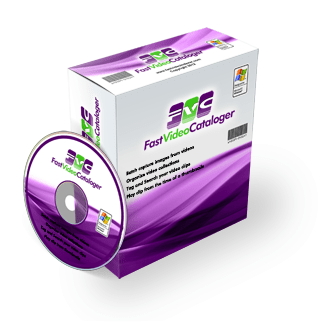 No adware, No spyware, Free fully functional trial.
Safe to download for Windows PC.